What to Consider When Choosing a Commercial HVAC Company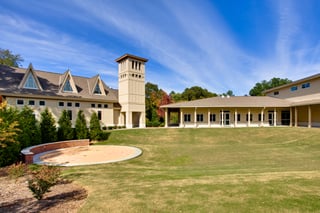 If you own or manage a commercial building, you've either already selected an HVAC services company or you're doing so right now. When making this selection, there are some basic but vital qualities the HVAC company must display to guarantee a positive ROI on your partnership, including:
being professional and experienced.
employing talented and knowledgeable technicians.
offering services at a reasonable price to show they understand your bottom line.
When you're in the midst of the selection process, it can be difficult to keep these items in the forefront of your mind and effectively determine how one company compares to another. Likewise, if you already have a provider working for you but you're not completely satisfied, you may have a hard time understanding why. Here are some tips to help simplify the process:
A professional and experienced company
Working with commercial HVAC equipment has changed dramatically over the years, especially due to technological advancements, environmental regulations, a desire to "go green" by reducing a building's environmental impact, and an effort to improve energy efficiency.
While the length of experience is important when evaluating which company has the expertise and skills necessary to meet your needs, your decision shouldn't be based solely on how many years a company has been around. The company's wealth of experience also needs to align with your facility's system.
Ongoing education is also important considering quickly changing industry technology and regulations. Case in point: We're proud to have served Virginia and the Carolinas for over 45 years. However, all that experience wouldn't do us much good if our technicians weren't continually trained on the latest equipment, policies and procedures.
This commitment guarantees that our clients get the highest return on their HVAC investment.
Talented and knowledgeable technicians
As noted above, staying aware of changes affecting the HVAC industry is vital for HVAC technicians to add value to your building. Of course, there's more to it than just knowledge.
To help modern commercial facilities achieve their business goals and provide the highest level of service possible, HVAC technicians also need to be:
Conscious of energy usage and cost containment
Energy Star and MSCA Green Certified
Willing to listen to each facility's unique situation and needs
Willing to apply a customized approach to each unique situation
Focused on safety
This combination of qualities is not easy to find, but it's certainly not impossible either. In fact, Piedmont Service Group technicians have always been held to this high standard.
A reasonable price that's cognizant of your bottom line
While building owners and facility managers realize a commercial building's HVAC system will have significant cost associated with its installation, repair, and routine maintenance, your service contractor shouldn't use that as an excuse to artificially inflate prices or otherwise take advantage of customers.
That's why, when you work with Piedmont Service Group to establish a planned maintenance program, you can expect quick, courteous service by technicians trained to handle all aspects of routine maintenance of your HVAC equipment, as well as timely inspections, and proactive replacement recommendations designed to prolong the life and value of your system.
Our goal is to help you understand what to consider when comparing HVAC service companies and decide who you will hire to care for your commercial building. If you have any questions, contact us to discuss them further, or download our ebook to learn more about the ROI of HVAC maintenance.