The ROI of Energy Rebates for Commercial Facilities in The Carolinas & Virginia
If you own a commercial building in North Carolina, South Carolina, or Virginia, your utility company offers a number of different HVAC rebates and incentives designed to help you make energy efficient decisions. Not only can these rebates and incentives help offset some or all of the cost of various maintenance activities, repairs, replacements, and upgrades your building needs, but you can expect to see a significant drop in your monthly utility bill as well, further enhancing your ROI.
The energy rebate landscape is constantly changing, though, and the processes involved in identifying, applying for, qualifying for, and eventually receiving them can be complicated and overwhelming, especially since you have so many other issues demanding your attention every day.
That's why the energy experts at Piedmont Service Group make it a point to stay up-to-date on the current rebate situation, and we routinely help our customers determine which programs could be of value to them and when, based on their unique commercial property portfolio.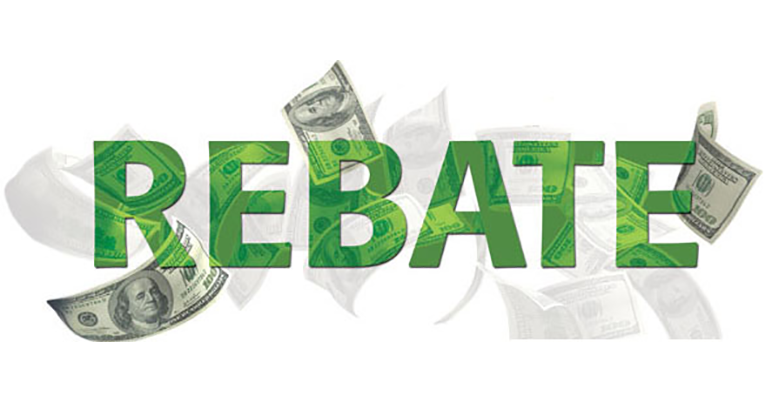 Here are some of the details we consider when helping commercial building owners sift through the confusing energy rebate and incentive arrangement:
It's not always worth the investment
While our mission as a company encourages boosting energy efficiency whenever possible, that's always balanced with concern for our clients' budgets and long-term fiscal stability. The range of available energy rebates and incentives across our service area covers a lot of ground from a budget standpoint, and we find that at least half our clients can and should take advantage of one or more of them at any given time.
But for other properties, jumping through the necessary hoops to qualify and take advantage of a given rebate or incentive simply doesn't make financial sense. It could be because the required investment is just too high for the owner to take on at that point, or because the expected savings aren't sufficient to offset the cost quickly enough.
This is especially true of commercial properties that are relatively new, meaning their existing HVAC systems are already meeting or exceeding the efficiency levels the rebates are intended to facilitate. Similarly, if the building has recently undergone a major refit or replacement of equipment, the additional work required to qualify for an incentive may be unnecessary or unwise in conjunction with the investment previously made.
So, our first goal any time we work with a customer considering an energy rebate is to do the necessary due diligence to determine whether or not it's possible for them to qualify, but also whether or not it's wise.
The role of rebates in capex planning
The determination described above is a natural outcome of the annual capex planning assistance we offer clients. To facilitate this process, our experts review the year's utility bills and the property's current and projected future financial situation. The most up-to-date rebate and incentive information is then compared to the resulting figures to determine if the property is eligible to opt out of or into a given program.
The next step involves projecting the cost and likely schedule of maintenance, repairs or replacements the client's HVAC system will need over the next quarter, half year, or year under a few different scenarios:
Bare minimum - what will it take for the building owner to keep the HVAC system functioning adequately to keep tenants and guests safe and comfortable?
Better option - what additional investments can be made to improve the functionality and/or efficiency of the system, and what is the cost/benefit analysis?
Best option - is there an opportunity for a major capital investment in the coming period that could have a dramatically positive impact on the functionality, efficiency, or lifespan of the HVAC system, and what is the cost/benefit analysis for that option?
With these capex projections and analyses in place, we can compare the optimal choices with any available rebate or incentive programs to determine if any are a good fit.
If energy rebates are the right fit
Once this in-depth analysis is complete, you are in the best position to make an informed decision about incentive programs. If you decide to move ahead with opting in to one or more of these programs, our experts are right there to guide you through the sometimes complex application process.
Once the application is completed, we work with you to develop a realistic action plan that will allow you to meet the necessary requirements in the most cost-effective manner possible, and to ensure that any actions you take are properly documented and reported to satisfy the utility company's requirements.
Finally, once the rebate goal has been met, we'll guide your efforts to collect your hard-earned reward for working through this process. And, if all has gone as planned, it should be essentially painless and stress free for you.
While utility companies have historically focused more of their rebate and incentive efforts on the lighting systems in commercial buildings, HVAC is definitely a prime source for energy savings and the power companies are coming around to that realization with a number of valuable programs to help commercial building owners.
Some of the newest and most progressive programs are even offering valuable incentives for performing adequate and timely maintenance on commercial HVAC systems. These programs please our technicians to no end, as HVAC maintenance is among the most routinely neglected, but incredibly valuable, services a commercial building owner can invest in.