Top 3 Commercial HVAC Services that Boost ROI
Maintaining, repairing, and replacing commercial HVAC system components can require a significant investment. However, seemingly small decisions in HVAC equipment purchases and use can result in huge differences in the lifetime cost of running and maintaining a commercial HVAC system. In fact, facility managers in Virginia, North and South Carolina who invest in new or upgraded equipment for their buildings can benefit from a remarkable 27% ROI by incorporating the right HVAC equipment and services.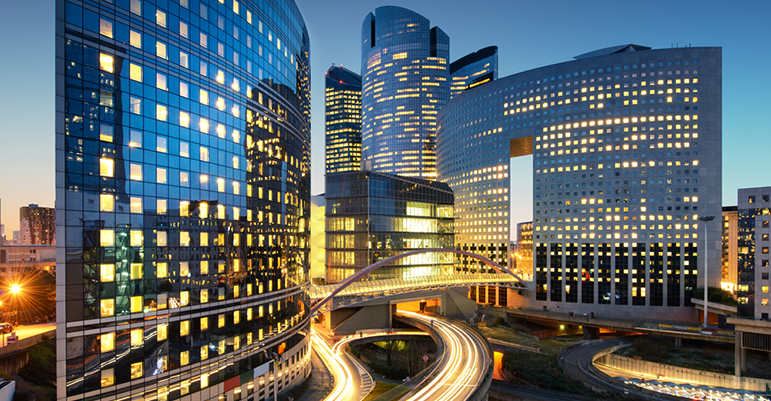 When facility managers thoughtfully invest in more efficient equipment, operating costs are driven downward over time. For example, upgrading rooftop units (RTU) to a fan with a variable frequency rate can result in a 50% savings in energy efficiency. A variable speed fan reduces cycling of the RTU, which reduces temperature swings to improve cooling efficiency and save energy.
Likewise, operating dollars can be optimized by installing a multi-stage high efficiency boiler that modulates in low load conditions rather than cycles. A better boiler can provide $20,000 to $30,000 in savings over the course of its 20 to 30 year lifespan.
The cumulative effect of investing in the proper HVAC equipment and the following commercial HVAC services can lead to significant ROI:
1. Planned Maintenance Program
The downtime that goes along with an unplanned HVAC system outage can result in thousands or even millions of dollars in lost productivity. The potential damage and danger is even more severe when a commercial HVAC system stops functioning in mission critical or healthcare facilities. Through planned maintenance programs, HVAC components are well-maintained to extend the lifespan of equipment, which tremendously impacts ROI.
A planned HVAC maintenance program allows trained technicians to routinely inspect HVAC systems to keep them running at their best. During regular visits, licensed HVAC technicians proactively look for signs of wear or potential equipment problems to intercept issues and prevent catastrophic failure. In addition to helping prevent costly downtime, a planned maintenance program also reduces the chance of repairs being needed in off-hours, which are typically more expensive.
2. Tweaking Control Systems

Many commercial facilities in Virginia, North and South Carolina have started to implement electronic controls including "smart" sensors that allow for 24/7 monitoring of HVAC systems. These controls are very effective in keeping facilities running as efficiently as possible to boost ROI, especially if they self adjust.


Periodically reviewing the operating parameters of all control systems, even if it's a matter of reviewing the data from "smart" sensors that self-adjust, can make a big difference in operating costs with little to no additional investment. For example, if a tenant changes their hours to 9 am - 5 pm from 8 am - 8 pm, more than 500 usage hours can be cut.

A commercial HVAC partner can regularly update the building automation system to better reflect an unoccupied office schedule. In this case, changing usage hours for a tenant can reduce operating costs by 14% and save a decent amount of money along the way.
3. Energy Optimization Plan
Energy expenses typically consume up to 30% of the monthly operating budget for commercial facilities of at least 50,000 square feet. With that much money at stake, finding ways to reduce the amount of energy used is not just good for the environment, it's good for your bottom line. Commercial building owners who incorporate energy efficient HVAC equipment can save tens, even hundreds of thousands of dollars annually.
There are several ways to quickly lower energy costs for the short-term, but the first step toward optimizing energy usage is to perform an energy audit. During this audit, a list of specific recommendations will emerge for improving your facility's energy efficiency and lowering operational costs. The audit report also breaks down approximate cost and savings associated with each suggestion, yielding projected ROI that allows facility managers to begin on the highest-yield improvements first and continue through the list strategically.
After a comprehensive energy audit and implementation of suggestions, many HVAC projects have enough energy savings to pay for themselves in a few years. When combined with the increased reliability from planned maintenance programs and operational improvement from monitoring control systems, facilities have significant opportunity to boost their ROI from quality HVAC services.