Is Your Facility Prepared for a Natural Disaster? The Role of Emergency HVAC Repair Services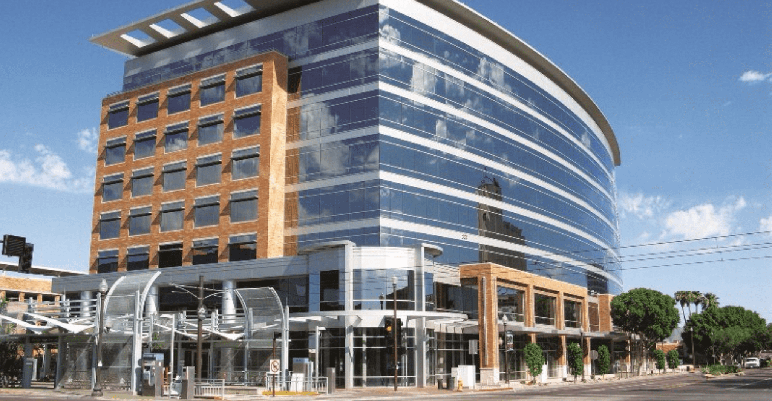 We all know that Mother Nature can be unpredictable to say the least.
While the Piedmont area enjoys some natural protection from most of the worst weather that can affect areas all around us, we've also had our fair share of heavy ice or rain, flooding, and damaging winds. These events can quickly impact the health and welfare of facility tenants and employees, as well as daily operations. Among other results, your facility could face:
Power outages
Excessive wear on system components that keep buildings running smoothly
Costly production loss
Catastrophic mechanical failures
The main thing you need to be concerned with is:
Is my commercial building and staff prepared to handle this kind of situation?
Is your commercial building Energy Star rated? Learn about the benefits for your building.
Prepare using common sense
It's too late to prepare an optimal response after the disaster strikes. Prioritizing preparation ahead of time makes more sense. The following practical tips come from Industry Week, describing what you can do now to better prepare your facility for a natural disaster:
Conduct a risk assessment: Identify potential disasters that could realistically pose a threat to your facility and concentrate your planning on those. For example, significant earthquakes are extremely rare in this area, but heavy rain and ice storms are expected at least a few times a year. There's no sense in wasting time, effort, and money preparing for things that will never happen. Focus instead on potential disasters that are likely to cause an interruption to normal business.
Assign emergency response roles: It's wise to formally assign members of the leadership and staff logical roles in the event of an emergency. For example, who is going to be in charge of evacuation procedures and who's going to take responsibility for performing any necessary system shutdowns? Who's going to handle a headcount? In each case, ensuring these individuals have the knowledge, tools, and resources they need to fulfill their roles is a vital part of the plan you're going to develop.
Create a plan: The tires don't actually hit the road until you take the information you've pulled together and actually devise a plan. You'll want the input of assigned staff members and emergency responders, as well as anyone currently responsible for system maintenance or records. It's important for all building systems and necessary business records be protected without jeopardizing anyone's safety. Keep in mind the plan will need to be carried out quickly. The average warning for a tornado is just 13 minutes, so a plan that takes 25 minutes to respond to a tornado is worthless. Communication and feedback are key, both when preparing for and dealing with a disaster.
Have cleanup and repair arrangements in place: Once the immediate danger is over, every commercial facility in the area is going to be calling the same people to arrange repairs and get back up and running. If you have contracts for emergency HVAC repair and other key services signed and arrangements made ahead of time, you're likely to enjoy a faster and less stressful return to business as usual.
Emergency HVAC repair services provide peace of mind
The best way to avoid expensive, emergency repairs and downtime is to put in place a regularly scheduled maintenance program that covers all your facility's major systems.
In some cases, though, routine maintenance can't fully prevent damage caused by Mother Nature. So, you should also have a contingency plan in place.
As one of Virginia's and the Carolina's leading commercial HVAC and energy service providers, Piedmont Service Group has created an industry leading emergency repair protocol that provides commercial building owners and facility managers with that contingency plan, along with valuable peace of mind.
In any emergency situation, our technicians' main goal is fast and efficient - but safe - resolution of the situation. They will promptly assess the issue, prevent its getting worse, and repair the damage, getting you back up and running as quickly and painlessly as possible.
If you're located in the Carolinas or Virginia, and are not currently satisfied with your commercial facility's emergency HVAC repair plan, contact us to learn more today.