How Building Renewal Lowers Costs And Energy Usage In Virginia And The Carolinas
Local, state and federal laws have been trending towards making existing commercial buildings more energy efficient. Large cities like New York, Los Angeles, Chicago, and Philadelphia are the natural focal points for this effort, but even right here in the Piedmont region of Virginia and North Carolina, it's been under way for years.
Improved standards that apply to future construction will make an impact down the road, but in order to make immediate improvements, the renewal and renovation of existing commercial buildings has to be part of the solution.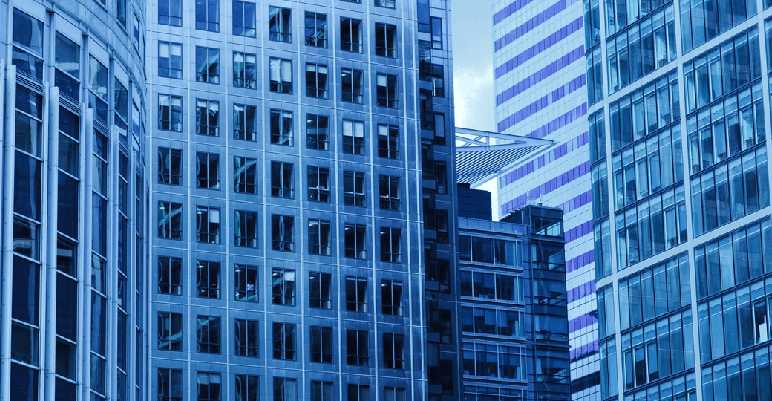 Commercial buildings account for more greenhouse emissions than vehicles, according to the U.S. Green Building Council. Laws affecting the emissions coming from our vehicles have required adjustments on numerous fronts, including retrofitting older vehicles with catalytic converters and similar equipment, so it only makes sense for commercial buildings to follow suit.
On the federal level, curbing greenhouse gas emissions began in earnest following The Paris Agreement, however state and local governments have been taking strides in that direction for years now. For example, California's goal is to cut building energy use in half by the year 2030. More states will likely follow California's example by introducing aggressive measures to control building energy use.
Office and residential buildings are now on the regulators' radars
In the past, factories and other large industrial complexes were the main target of commercial facility regulations when it came to energy usage and environmental impact. These days, however, office buildings and residential buildings are on regulators' radars as well. That means an emphasis on replacing inefficient heating and cooling components, windows, lighting, and insulation.
The best way for building owners and facility managers to make sure they stay ahead of the regulatory curve is to start evaluating their energy usage and efficiency. An energy audit performed by experienced energy engineers can help commercial and multi-tenant property owners intelligently understand areas for improvement from a budgetary and time perspective.
In addition to establishing a baseline for improvement, they can also explore upgraded technology options to monitor real-time energy usage throughout the year. This can help the owners themselves and their maintenance partners understand what problems exist and what steps are necessary to address them.
Making the business case for intelligent building renewal
While the largest commercial buildings are going to be the obvious first targets, there are elements of energy benchmarking that even make sense for the owners of smaller buildings to follow. This is the case for both new construction and renewal or retrofit projects.
While building renewal requires a planned capital expenditure, the energy savings it creates provides positive cash-flow, which in turn helps pay for the project.
Before pursuing a renewal project for your building, we encourage commercial facility owners and managers in Virgina and the Carolinas to speak with knowledgeable energy efficiency experts so they understand how the changes will impact future energy usage. That way, they'll be able to make more informed decisions in an effort to align performance with current and future energy regulations and standards. To learn more, we welcome you to contact us at Piedmont Service Group today.